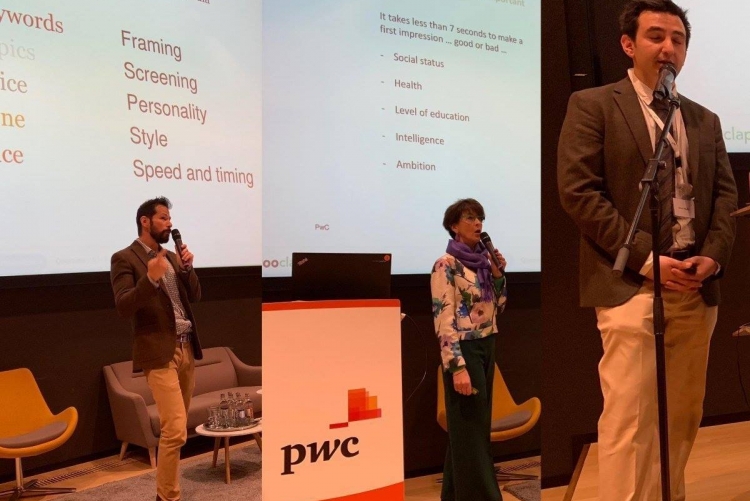 IDCN International Dual Career Network
Vinciane Istace : "PwC Luxembourg is pleased to welcome today nearly 120 life partners of mobile employees for a coaching session about your visual impact : either in the real world (your dressing style) or in the digital dimension (your social profile). Our keynote speakers shared their insights:
@Florence Lemeer-Wintgens « You have a maximum of 7 seconds to make a first impression: dress in your size and catch the benefits of colours.They make you memorable and always wear a smile! »
@Luis Salerno « if everything is important than nothing is important - stay focused on 2 or 3 niche topics that represent your interests and passion when communicating content »
Our purpose : facilitate connections and job search for the loved ones of our mobile employees .
7 employers joined forces to make this happen :
@Marlies Eijsbouts-Brouwer@ Pascal Moisy @Loïc Morand @Tanja Ruesch @Thomas Vilshoever @Vinciane Istace @Stefano Pittiglio with the valuable support of volunteers !
Thank you to @Onur Andic the president of volunteers and all the lead persons of Event, Comm, Membership and Measurement teams.
Curious ? Then check the link International Dual Career Network (IDCN) and join Luxembourg chapter !